History
In 1991 the Fundy Folk Association was formed as a Society with the objectives of developing the culture of the Annapolis Valley Region and providing employment for local performers. The initial performances took place in the Margaretsville Fire Hall and over time developed into a mix of local and professional performers.
Luck is what happens when preparation meets opportunity and in 1999 Fundy Folk found a place of its own to host performances.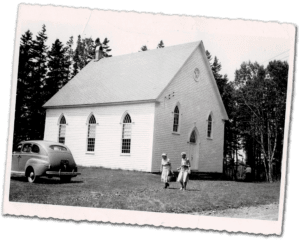 Built in the 1860's, the Evergreen Baptist Church found that it was no longer needed as a church. The building was offered to the community and the Fundy Folk Association assumed its management.
With the help of many volunteers, a stage was built complete with surplus theatre drapery and lighting. Cast-off seating from Centre Stage was installed in 2000, to be replaced in 2010 with our present seats from the theatre at the Mount St Vincent Motherhouse when it was torn down. These additions transformed the former rural place of worship into an intimate, acoustically superior music room.
In its 20-year history, the Evergreen has developed from a local amateur talent event to a professional venue. It is known across Nova Scotia, and further afield, as a surprising jewel in the travelling performance circuit around the Maritimes.
After 15 years of successful operations, the plunge was taken to move our charming but quite rudimentary venue from the 19th to the 21st century.
This involved several years of planning and fundraising. We received amazing support from three levels of government, several Nova Scotia foundations, and many local businesses and individuals.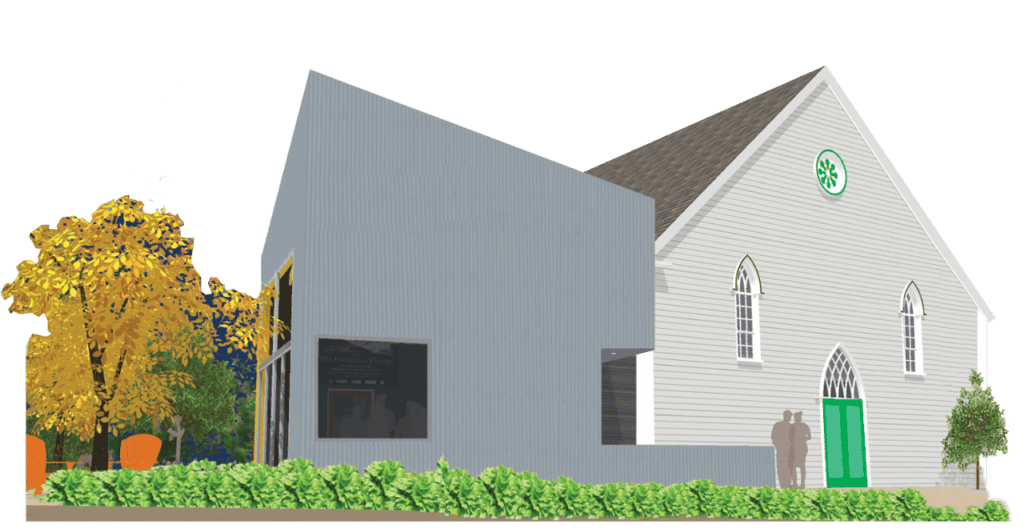 In 2018 the doors to our new addition opened, offering a large lobby with a bar and gathering space, a green room for performers and five restrooms, a big step up from the single porta potty that once sat outside. Our new addition was just what was needed to help us to continue to fulfill our commitment to provide cultural enrichment, and social and volunteer opportunities for our rural community.
 Our reputation as a warm and welcoming place with enthusiastic audiences continues to draw performers from across Canada and beyond.
The Evergreen Theatre would like to acknowledge that we are in Mi'kma'ki, the ancestral and unceded land of the Mi'kmaq People. This ancestral land is covered by the "Treaties of Peace and Friendship" which Mi'kmaq, Wəlastəkwiyik (Maliseet), and Passamaquoddy Peoples first signed with the British Crown in 1726. The treaties did not deal with the surrender of lands and resources but in fact, recognized Mi'kmaq and Wəlastəkwiyik title and established the rules for what was to be an ongoing relationship between nations.